Among the must-have equipment for everyone's outdoor camping, outdoor camping tents are indispensable. As we all know, the fabrics of camping tents are mainly PU coating and silicon coating, and most of the camping tent joints are pressed with waterproof rubber strips to achieve the waterproof effect. Because the outdoor camping tent uses waterproof rubber strips, if it is folded and stored, the waterproof rubber strips will be bent and pressed by external forces, which will easily cause the waterproof rubber strips to fall off. However, due to the large size of camping tents, under normal circumstances, it is impossible to hang camping tents for storage. The storage of camping tents is also a skill. So what should we pay attention to when we usually store camping tents?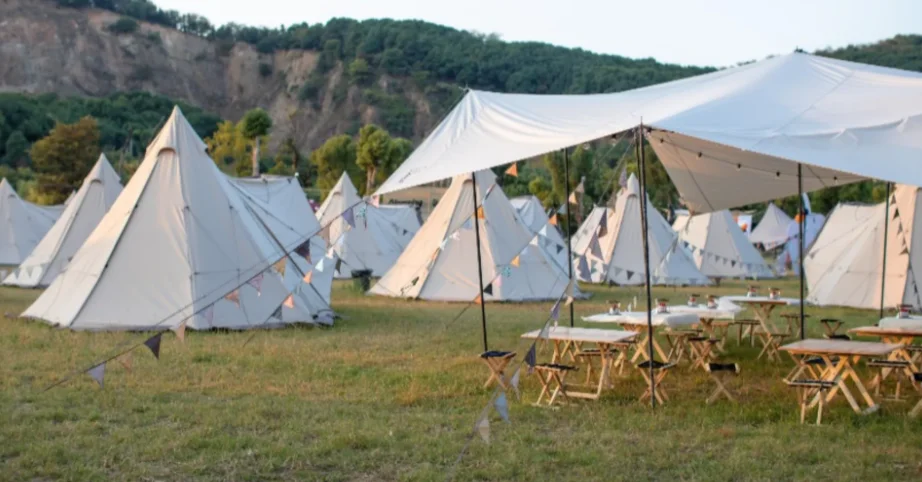 1. In addition to cleaning the dust and attachments in time after use, the camping tent should also wipe off the moisture on both sides of the fabric, and then fold it for storage after it is completely dry. This is very important. If it is not completely dried and stored, it is easy to cause mildew and adhesion of the fabric, which will affect the service life of the camping tent.
2. After the camping tent is completely dry and folded for storage, try not to put other items on the camping tent, so as to avoid permanent fatigue at the end of the waterproof rubber strip material and degumming.
3. Regularly or irregularly take out they camping tent to cool down (avoid direct sunlight) for half a day, rearrange it and then fold it for storage. The waterproof rubber strip at the bend will not cause permanent fatigue and prolong the overall service life of the camping tent. After the camping tent is cleaned, it is not advisable to use the original storage bag for compression storage.
4. When storing, you should take the tent pole as the center, and carefully roll up the camping tent, but this also depends on the situation. If it is in the process of hiking, because the camping tent is used every night, and you have to hike during the day, In this case, the camping tent can be stored casually, but if you want to store it for a long time, you still need to dry the camping tent and then neatly roll it up for storage, which can effectively prolong the service life of the camping tent.
The above are the issues that need to be paid attention to when storing camping tents, I hope to help you. Friday Camp is a professional camping tent company that sells high-quality camping tents at reasonable prices. If you are interested in camping tents, welcome to consult.